Yesterday, i went to Kota Tua, Jakarta. With my friends we all do some photosession for Fatal Frame II :) It was really scary~~~ ;o;///
The place is really scary!!
anyway, i'm cosplaying as Tachibana Itsuki.
And, my friend Annami cosplaying as Sae
photo : Mahdi
Since Itsuki always lokced at the some room. I do that. orz it was really hard cosplaying as Itsuki. He's not talking too much at the game, he just helped Mio.
photo : Mahdi
And, Itsuki is FOREVER ALONE
He is never met with another ghost, ppl, and other. he just met Mio. The girl that cosplaying as Chitose can't come. My lil' sister can't come. Itsuki, ur so poor. lol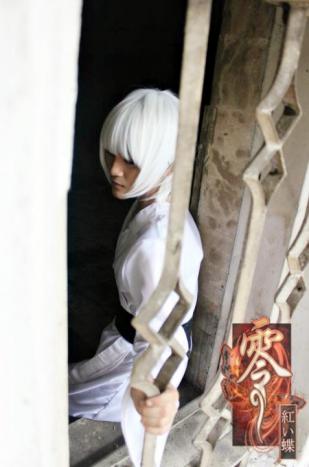 photo : Mahdi
And, Itsuki hv a bob hair!
It is my first time cosplaying as a boy that has a bob hair. lol
photo: mahdi
And, the place is really really dirty :( Well, it was the old place.
And, i met mew friend! yay
Sae : Annami
Woman in box : Nia
At least, Otsukaresama deshita! Nice to met all of you guys! ///v///
Hope to see you again :D
Will upload more photos again ;D