Aaa, it's been a long time.. i know this is really late, but , well..
Anyway, last week there is an event, Toys Fair and Pre-Clash ;;w;; Pre-clash.. T_T Kaname came and i can't going to the event ;A;
well, just forget it, i'm so sad pfffff
--
A long long ago, i came to BIJAC..lol i'm cosplaying as Rokuro Unno from BRAVE 10. i really love that Anime (●´∀`●) i watched all of their episode in one day /o/ lol
I really loved it where Rokuro came at the first time(´∇ノ`*)ノ Saizo is good though, but Rokuro more hansamuuu ♥ pffff
took this in the car ♫
So, yeah, i really wanted to cosplaying as him♥ but, maybe i will cosplaying as Kamanosuke too, lol.. he is really funny /DatTsundere/
Well, the event was really crowded.. ♫ i took this on the second floor. it looked not crowded, but for the real, it was so hard for walk ;_;
Well, this is the first time i used fake eyelashes when i'm crossplaying (´▽`)ノ
it wasn't comfortable at all..
And, this costume wasn't really hard to maked, but that HAKAMA PANTS!!! omg, it's so hard.. and, since this is the university's event, i can't expose too much for my
fat
belly and thigh..so, i maked to cover up all of that ;)
i'am getting fat ;_;
And, I met Akira, and Ali~ then Met with Dai as Kamanosuke, Wikkey as Saizo,and Take too!! (ノ´ー`)ノ
With Wikkey as Saizo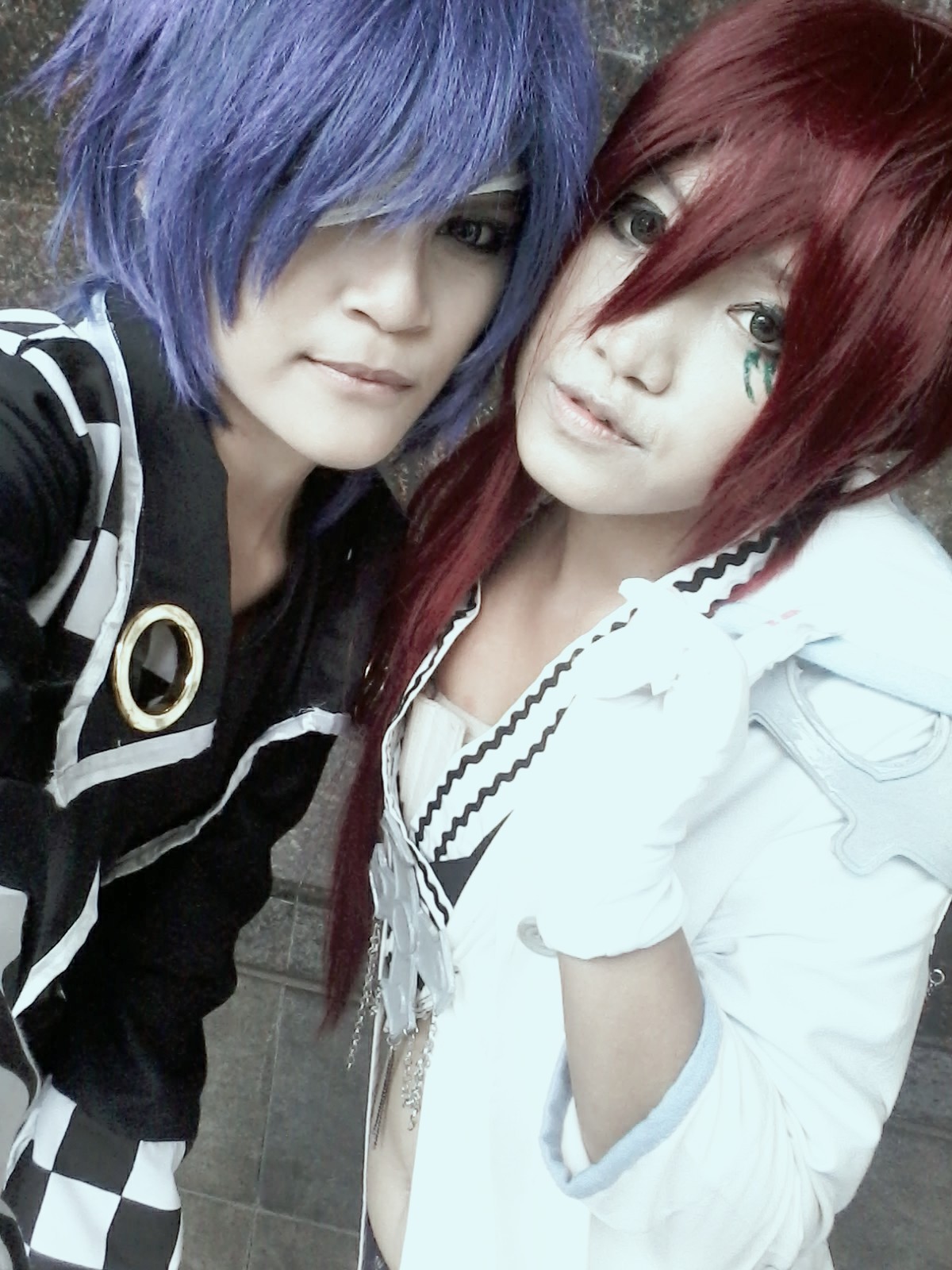 With Dai as Kamanosuke

With Take ♥
---
anyway, the costume wasn't finished 100% yet orz, but now already finished lol
And, then, took the photo~ After that, i must went to home since i must school for the next day (as always~)
p: Akira Senpai
p: ALI

it's really hard to got this..lol thanks to ali, told me how to make it like a bossboy lol
But, it was really really fun, even just for a short time lol.. thank you so much! I hope i can coming to the next event again! I'll have the final Exam next month, please pray for me! :( Thank you so much much, guys :)
-fuko